Posted by Letizia Raschella-Sergi on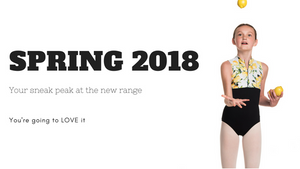 It seems like Winter has only just begun (which it has) but soon enough the flowers will bloom again and we will be back to thongs (flip-flops) once more.  We are so excited for the 2018 Spring range which will arrive soon that we wanted to give you a sneak peak of what you can expect in the range.  There are 2 distinctively gorgeous prints in Spring Meadow & Limoncello as well as some new mesh pieces and some more gorgeous Kara Lace.  We are absolutely LOVING it and can't wait for it to drop in Australia.   What do...
Tags:

about ainsliewear, adult ballet, adult ballet classes, ainslie wear, ainsliewear, ainsliewear costume, Australia, ballerina, ballet, ballet barre, ballet body, ballet class, ballet dancers, ballet gear, ballet tights, barre, barre class, bodysuit, contemporary costume, contempory, costume, dance, dance class, dance shop, dance stores, dance wear, dance wear store, dancers, Dancewear, leotard, leotards
Posted by Amy Goreham on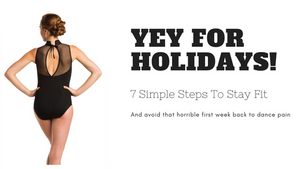 It's so important to rest and relax during the holidays but its helpful if you can keep your body moving so the return to dance isn't too painful.  Here are 7 easy and simple things you can do to stay fit during the holidays.
Posted by Sales Team Sales Team on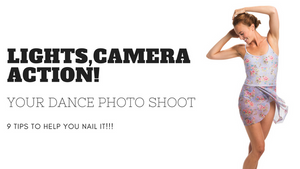 Everyone wants to nail their dance photo shoot. Even if it's not your first time in front of the camera there is always a level of nervousness, excitement, anticipation and stress as the big day approaches. Having just shot our latest campaign with the incredible Teri Crilly (Soloist with the Queensland Ballet and Author of Tutus & Textbooks) we learnt a few valuable tools that we want to pass along to help you make the most of your next dance photo shoot.   1 – Wear something you're comfortable in When you're wearing something you're comfortable in you will look...