News — contempory
Posted by Letizia Raschella-Sergi on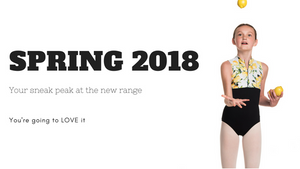 It seems like Winter has only just begun (which it has) but soon enough the flowers will bloom again and we will be back to thongs (flip-flops) once more.  We are so excited for the 2018 Spring range which will arrive soon that we wanted to give you a sneak peak of what you can expect in the range.  There are 2 distinctively gorgeous prints in Spring Meadow & Limoncello as well as some new mesh pieces and some more gorgeous Kara Lace.  We are absolutely LOVING it and can't wait for it to drop in Australia.   What do...
Tags:

about ainsliewear, adult ballet, adult ballet classes, ainslie wear, ainsliewear, ainsliewear costume, Australia, ballerina, ballet, ballet barre, ballet body, ballet class, ballet dancers, ballet gear, ballet tights, barre, barre class, bodysuit, contemporary costume, contempory, costume, dance, dance class, dance shop, dance stores, dance wear, dance wear store, dancers, Dancewear, leotard, leotards
Posted by Amy Goreham on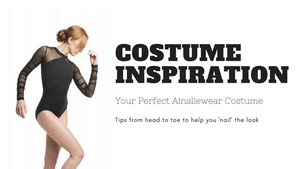 The growing popularity of the understated, simple costume is fast becoming the most popular choice for dancers at eisteddfods right around the country.   And we know why… It's the simplicity of a stunning leotard. It helps shine a light on the dancers ability and keeps your eye focused on the fluidity of the movement and portrayal of the piece.   We don't have to tell you that Ainsliewear leotards are PERFECT for your next costume because you already know that… instead we have outlined how to accessorise your leotard on stage… from head to toe.   How to wear...