News — Australia
Posted by Letizia Raschella-Sergi on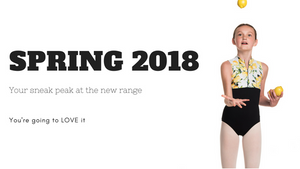 It seems like Winter has only just begun (which it has) but soon enough the flowers will bloom again and we will be back to thongs (flip-flops) once more.  We are so excited for the 2018 Spring range which will arrive soon that we wanted to give you a sneak peak of what you can expect in the range.  There are 2 distinctively gorgeous prints in Spring Meadow & Limoncello as well as some new mesh pieces and some more gorgeous Kara Lace.  We are absolutely LOVING it and can't wait for it to drop in Australia.   What do...
Tags:

about ainsliewear, adult ballet, adult ballet classes, ainslie wear, ainsliewear, ainsliewear costume, Australia, ballerina, ballet, ballet barre, ballet body, ballet class, ballet dancers, ballet gear, ballet tights, barre, barre class, bodysuit, contemporary costume, contempory, costume, dance, dance class, dance shop, dance stores, dance wear, dance wear store, dancers, Dancewear, leotard, leotards
Posted by Lauren Nairne on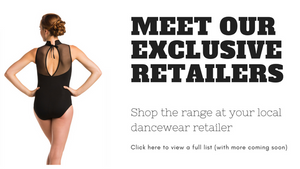 We love our AinslieWear Australia Exclusive Retailers.   All of our Australia wide Exclusive Stockists have been hand picked for there knowledge, service and commitment to their local dance communities making them a stand out retailer in their state.   Find your local store below:  NSW   Classic Moves Dancewear Unit 3 6-8 Marshall Street, Dapto NSW 2530 http://www.classicdancewear.com.au Anything Dance 3/31 Byron St, Croydon NSW www.anythingdance.com.au Danse Boutique 5/343 Main Road Cardiff, NSW http://www.danseboutique.com.au QLD Step by Step Dancewear 2/54 Kremzow Rd, Brendale QLDhttps://www.stepbystepdancewear.com.au   SA Dance Zone 7/86-88 Glynburn Rd, Hectorville SAhttps://www.dancezoneaustralia.com   WA Stepping Out Dance World64 Beach...